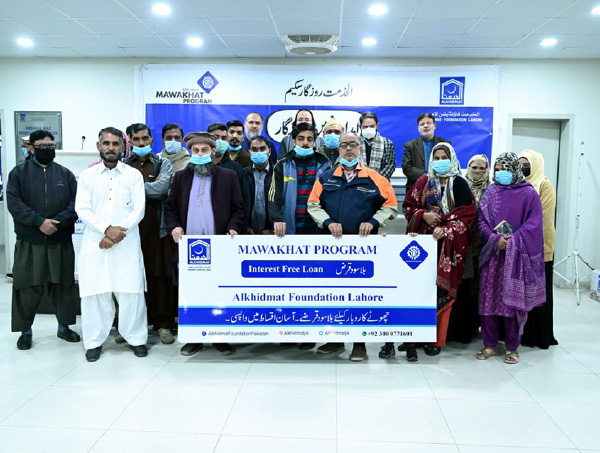 About Loan for Orphan's Mother
Alkhidmat's Mawakhat Program presents Loans for Orphan's Mothers: Empowering the unsung heroes of our society to start small businesses and manage expenses. Alkhidmat is committed to fostering self-sufficiency and hope, transforming challenges into opportunities for both mother and child.
Alkhidmat through its Mawakhat or Microfinance Program is supporting thousands of individuals, including men and women as well as brave widows to successfully, establish dignified startups such as cooking, embroidery, tailoring businesses besides running beuty parlors, grocery stores, three-wheeler and stationary shops.
Not only this, but women are also being supported to start employment, providing them with concerned field techninal skills as well as vocational training.
FAQs
What is the Loan For Orphan's Mother program?
Who is eligible for this loan?
What kinds of businesses can orphan's mothers start with this loan?
Does Alkhidmat offer any training to the beneficiaries of this loan?
How can one apply for the Loan For Orphan's Mother?