Donate For Palestine : Debit/Credit Card
You can now make donations for Palestine Emergency Appeal using your debit/credit card from any corner of the globe, at any time. It's a convenient and secure way to support from wherever you are.
Direct Bank Deposit
Acc. Title:

Al Khidmat Foundation Pakistan

Bank Name:

Meezan Bank

IBAN:

PK35MEZN0002140100861151

Swift Code:

MEZNPKKA
Alkhidmat Foundation is working in collaboration with local partners in Gaza, including Gazze Destek, Onsur, Hayrat, IHH, and Cansuyu, ensuring that every donation makes a tangible difference on the ground. See our latest work in Gaza, Palestine.
Provide Immediate Aid to Gaza Now
Gaza is facing tough times with constant attacks. Many Palestinians are trying to find safe places. They've faced problems for a long time, with many challenges affecting their daily lives and economy. Now, more than ever, they need our support. Alkhidmat Foundation Pakistan is joining forces with local partners. We're channeling emergency medical resources to hospitals in dire need and and getting food to families who had to leave their homes. Help Alkhidmat Foundation Pakistan in this effort. Your support can really help those in need.
Current Situation In Palestine and our past work
These video case studies shows our past work and offer a glimpse into the devastation. Through firsthand footage, witness the extensive damage and understand the pressing needs of the affected communities.
Ways To Donate
💰EasyPaisa/Jazz Cash
1:- Open your preferred App
2:- Go to other payments (Donations)
3:- Select "Alkhidmat Foundation" and Donate.
Registration of Medical Professionals for Gaza
Zakat Account
Meezan Bank
Account Title:
Al Khidmat Foundation Pakistan Account no. (PKR):
02140101095120
IBAN:
PK94MEZN0002140101095120 SWIFT code:
MEZNPKKA
Current Needs
Hospitals urgently need medical supplies due to rising casualties. Additionally, many displaced families are seeking food assistance. The situation also highlights the need for shelter, as many are homeless. Access to clean water and basic essentials is vital.
Emergency Relief Appeal For Palestine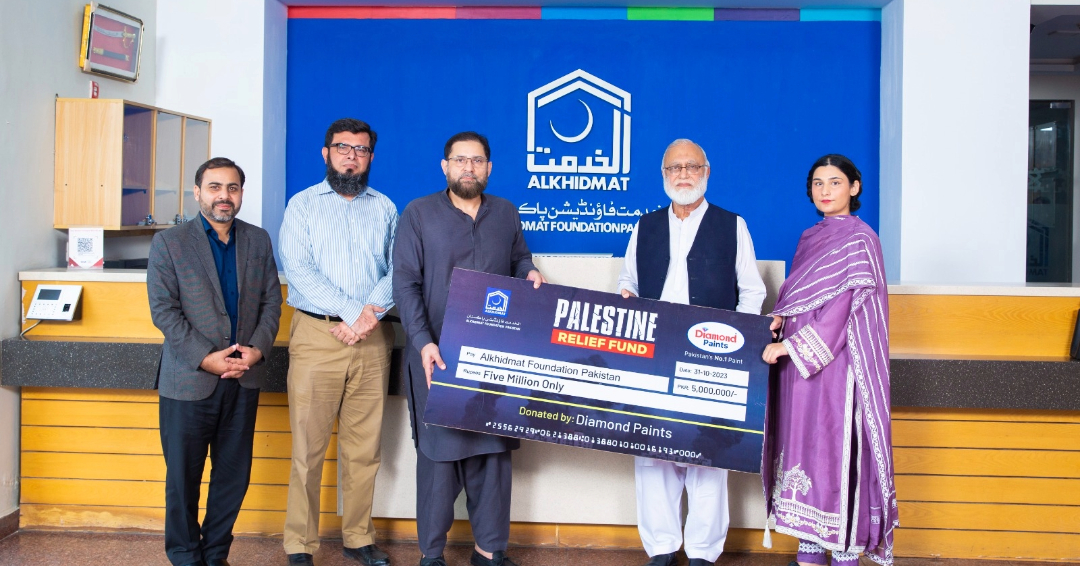 November 2, 2023
Diamond Paints' Rs. 5 Million Aid for Palestine Relief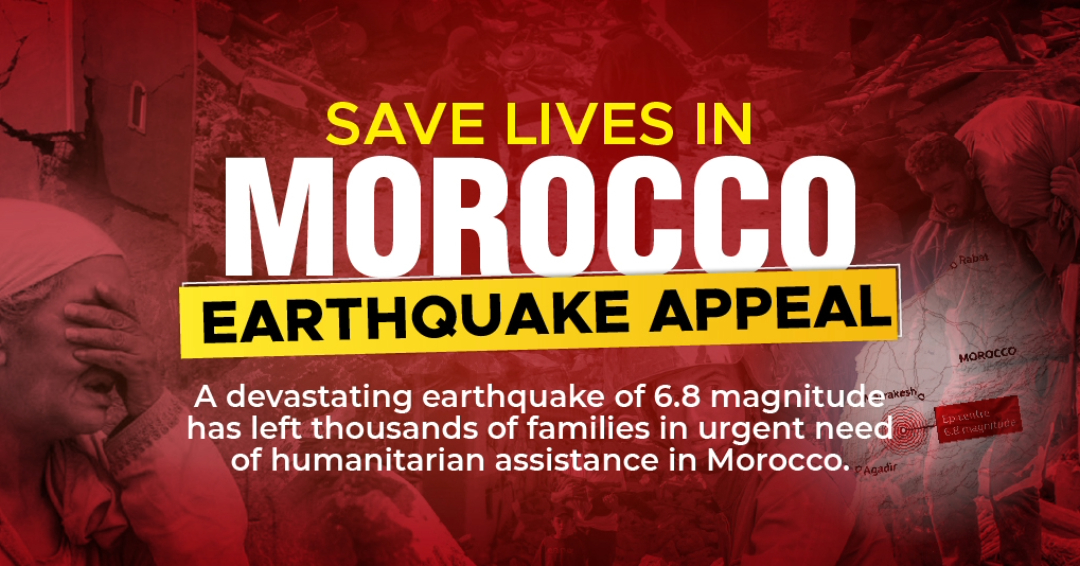 September 15, 2023
Morocco's Earthquake Tragedy
General Questions
How is Alkhidmat working in Palestine?
Can I donate from outside of Pakistan?
Are there other ways I can help besides donating money?
How to donate to palestine from pakistan ?
Best charity to donate to palestine?