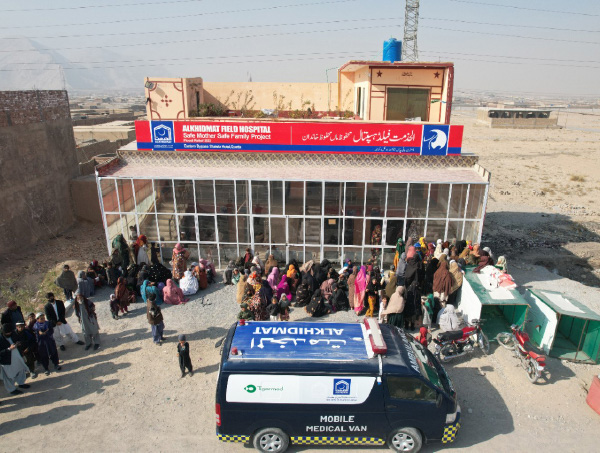 Alkhidmat Field Hospitals
In areas struck by natural calamities or facing medical infrastructure challenges, immediate healthcare services can be the difference between life and death. Alkhidmat Foundation's Field Hospitals are our frontline response to such emergencies. Designed to be rapidly deployed, these mobile medical units are equipped with essential medical facilities and staffed by dedicated professionals ready to serve under challenging conditions.
From providing critical first aid to managing more complex medical conditions, our Field Hospitals ensure that communities in need receive prompt and proficient medical attention. Beyond just healthcare, these field units represent Alkhidmat Foundation's unwavering commitment to humanity, emphasizing that no matter where, no matter when, we stand ready to heal. Be part of this mission – support us in bringing healthcare to those at the heart of a crisis.