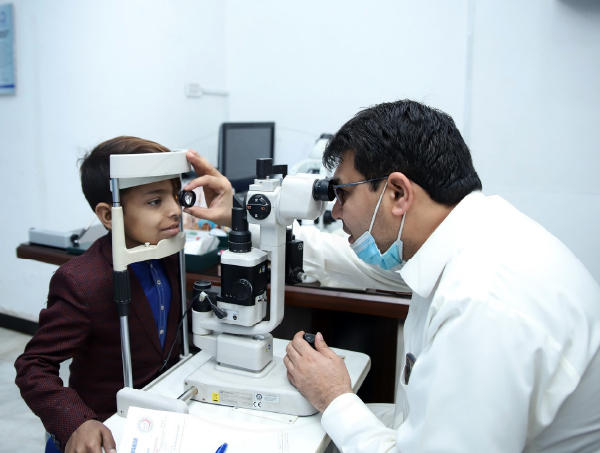 About Alkhidmat Hospitals
Sight is a cherished gift, yet many in underprivileged regions grapple with vision challenges due to limited access to eye care services. Alkhidmat Foundation's Eye Camps Program shines a light on this issue, bringing clarity and hope to these areas. We establish dedicated eye camps not only in remote and underserved regions but also within our Aghosh Homes, other child protection centers, and schools, ensuring that every child under our care receives top-tier eye health services.
Manned by skilled ophthalmologists and equipped with the latest diagnostic instruments, these camps offer comprehensive eye exams, treatments, and surgeries, completely free of charge. Through these efforts, we've restored sight to numerous individuals and prevented vision loss in many more. Beyond immediate care, we're committed to raising awareness about eye health, providing communities with knowledge on preventative care and early detection.
With Alkhidmat Foundation's Eye Camps, we aim to cast away the shadows of visual impairment, illuminating lives. Join us in this mission, ensuring no one remains in the darkness of preventable blindness.