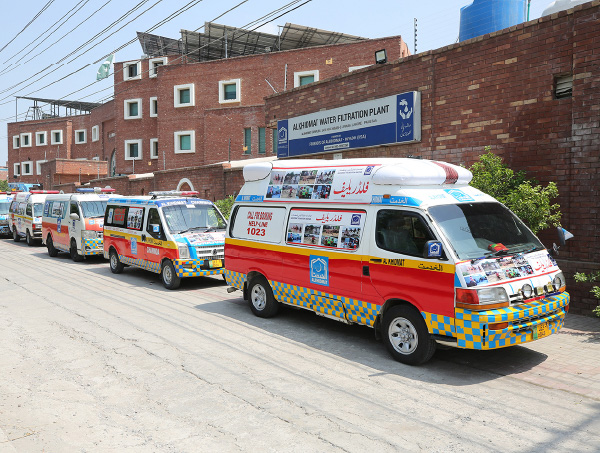 About Alkhidmat Hospitals
In moments of medical emergencies, every second counts. Recognizing the urgent need for timely medical assistance, Alkhidmat Foundation proudly offers the Alkhidmat Ambulance Service – a life-saving initiative dedicated to ensuring rapid and safe patient transport.
Our fleet of ambulances is well-equipped, maintained to the highest standards, and ready to respond at a moment's notice. Each vehicle is fitted with essential medical equipment and manned by trained medical professionals, ensuring that patients receive immediate care en route to medical facilities.
Serving as a crucial link between the community and healthcare institutions, the Alkhidmat Ambulance Service has been instrumental in saving countless lives, especially in areas where immediate medical care is not readily accessible. We operate round-the-clock, ensuring that no call for help goes unanswered.
At Alkhidmat Foundation, we believe in the sanctity of life and the importance of swift action during emergencies. Through the Alkhidmat Ambulance Service, we remain steadfast in our commitment to serve the community when it matters most. Stand with us in this endeavor to offer a beacon of hope and timely assistance in times of need