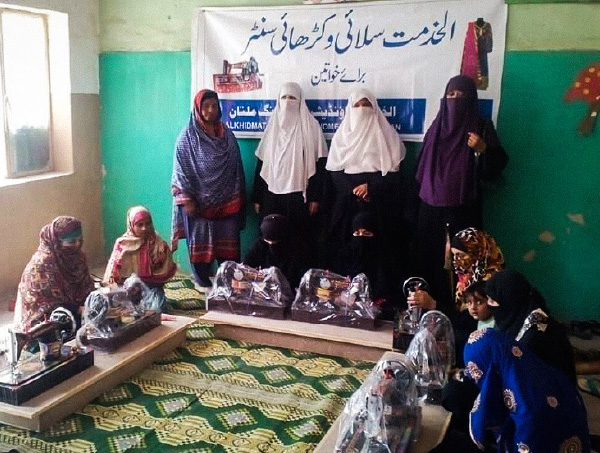 About Skills Development Centers
Under our Education Program, these centers are dedicated to equipping individuals with the tools they need for success. With Alkhidmat's guidance, uncover a world of opportunities through vocational and practical training.
Alkhidmat Foundation's vast network of educational institutions and assistance programs, including Alfalah Scholarship Program, Child Protection Centers, Skills Development Centers and Child Protection and Rehabilitation Trust (CPRT) catered the needs of brilliant needy students at school, college, and university levels.
FAQs
What is the primary objective of Alkhidmat's Skills Development Centers?
Who can benefit from the Skills Development Centers?
What types of vocational and practical training are offered at these centers?
How do the Skills Development Centers fit into Alkhidmat's broader educational initiatives?
Are there any fees associated with the vocational training programs?