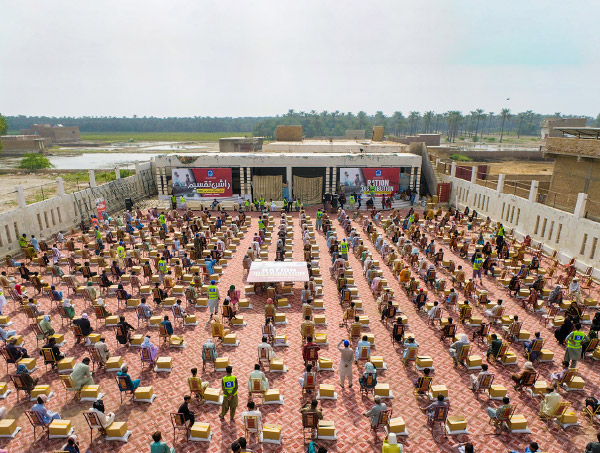 About Ration Packages

Alkhidmat's ration packages become a lifeline for underprivileged communities and families uprooted by disasters in Pakistan and beyond. These packages encompass essential items like wheat, rice, cooking oil, and pulses, ensuring access to both food and non-food essentials. By providing these provisions, Alkhidmat plays a vital role in addressing hunger and malnourishment by meeting the basic needs during crises like earthquakes and floods, offering a glimmer of hope to those facing adversity.
What are Alkhidmat Ration Packs?
Who are the beneficiaries of these ration packs?
What items are typically included in an Alkhidmat Ration Pack?
How does Alkhidmat ensure the quality of items in the ration packs?
Why are ration packs important during disasters?