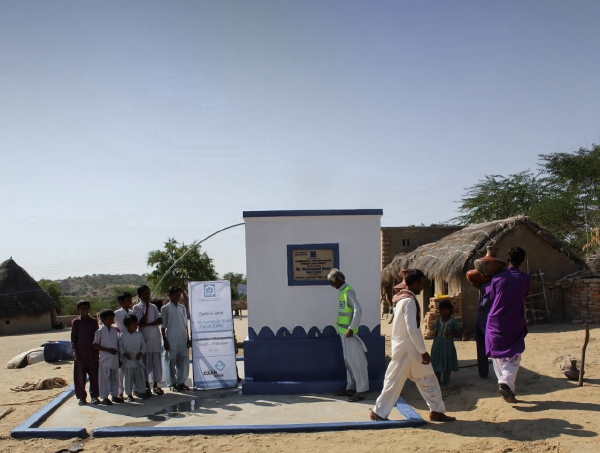 About Submersible Pump
Alkhidmat's Submersible Pumps: Cutting-edge technology for cost-effective community water solutions. Positioned within boring pipes, they minimize external damage risks from weather, theft, or accidents. Efficiently storing water for on-demand use, these pumps also excel in energy conservation. Proudly powering numerous projects, especially in KPK, Alkhidmat continues to innovate in water accessibility
Alkhidmat WASH Program is one of the seven crucial areas of service provided by Alkhidmat Foundation for the betterment of humanity. We are committed to ensuring clean water accessible to all as well as showing communities the important links between clean water, health, sanitation and good hygiene practices. For this, we are also working with partners, civil society, government stakeholders and the media to spread these messages as widely as possible. The Alkhidmat WASH Program has funded more than 17 thousands projects in six Provinces of Pakistan to help more than 6 million people get access to water, hygiene education and improved sanitation.
FAQs
What are Alkhidmat's Submersible Pumps?
Why opt for a Submersible Pump over other water solutions?
In which regions are these Submersible Pumps primarily installed?
How do these pumps contribute to energy conservation?
What measures are taken to protect these pumps from theft or tampering?